Free Online Bible Studies for Women
Are you looking for a new Bible study to dig into but don't have the money to spend on purchasing the books and materials? Well, you'll be happy to know that not all of the best Bible studies are ones you have to pay for! Today, in our world of technology, there are many great Bible studies available online that are free to download and use!
Here is a listing of some of my favorites! Please note that not ALL of these studies are specifically geared towards women, but MANY of them are!
I hope you find something here that can be exactly what you're looking for . . . Something that ministers to you in a very special way.
And, if you know of any great FREE online Bible studies, I hope you will share them with us! Just send me an email with the information – kelsey@myallforjesus.com
Also, don't forget about our Busy Mom Bible Studies! They are also free to download and use!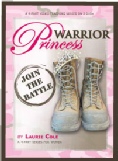 Warrior Princess
I can hardly believe that this study is free, but I'm so glad that it is! Laurie Cole presents a 4-part, no homework, video teaching series for women featuring what it means to be dressed for battle as both a Princess and a Warrior!
>> Click Here for the Warrior Princess Bible Study!
And while you're at it, check out some of the other free Bible studies by Laurie Cole on the Priority Ministries website.
>> Click Here for More Bible Studies by Laurie Cole!
Calvary Chapel Ontario, OR has all sorts of online Bible Studies for women! Each study includes video sessions (or just the audio if you prefer) and free downloadable worksheets.
I did their study on the book of Ruth and it was excellent!
>> Click Here for the Women of the Word Bible Studies!
Proverbs 31 Woman
This is a free online Bible study of the Proverbs 31 Woman. It includes daily video lessons, 3-week Bible reading plan, devotional journal, companion workbook, and more.
>> Click Here for the Proverbs 31 Woman Bible Study
Women of the Bible – Beautiful and Brave
A study by Rachel Wojo. This study includes six 15-minute videos each featuring a different woman in the Bible. There is also a free downloadable ebook to accompany the study.
>> Click Here for Rachel Wojo's Women of the Bible Study!
This 10 week study will take us back to the very beginning – the beginning of creation, humanity, marriage, family, sin and redemption. As we study the first eleven chapters of Genesis, we will marvel at our glorious Creator, grapple with the meaning of life, grieve the tragic effects of the Fall, and stand in awe of the Bible's first expressions of amazing grace. With Genesis as our text and Jesus as our focus, we will connect the dots between Old Testament promises and New Testament blessing. The result will be a clearer understanding of the character of God, the purpose of our lives, the pain in our world, and the beauty of redemption. A study by Jen Wilkins. Includes both video or audio files with downloadable worksheets.
>> Click Here for the Beginnings Bible Study!
Flower Mound Women's Bible Studies
Jennifer Wilkin offers several free online Bible studies featuring specific books of the Bible. Each study includes a series of video sessions and a downloadable workbook.
>> Click Here for Jennifer Wilkin's FREE Bible Studies!
Becoming a Woman of Conviction in a World of Compromise
Aprile Sweers presents this Bible study for women. The video sessions are free to download, but the study will cost something if you are wanting to purchase the companion workbook.
>> This and More Video Bible Studies for Women (Aprile Sweers)!